Ready to give your backyard the makeover you've been dreaming about?
Have you bought a new home and feel the need to make it your own?
Do have an existing home and feel the need to renovate your landscaping?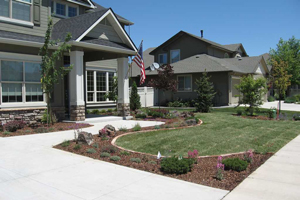 Whatever the reason, Habiscapes will work with you to design the dream yard you want. Your yard will be the talk of the neighborhood, while still blending into the overall landscaping of the community. Habiscapes knows how to work with any neighborhoods CC&R's and HOA while still giving you a beautiful and unique landscape you can call your own.
Contact Habiscapes for a free consultation to start making that dream yard a reality.